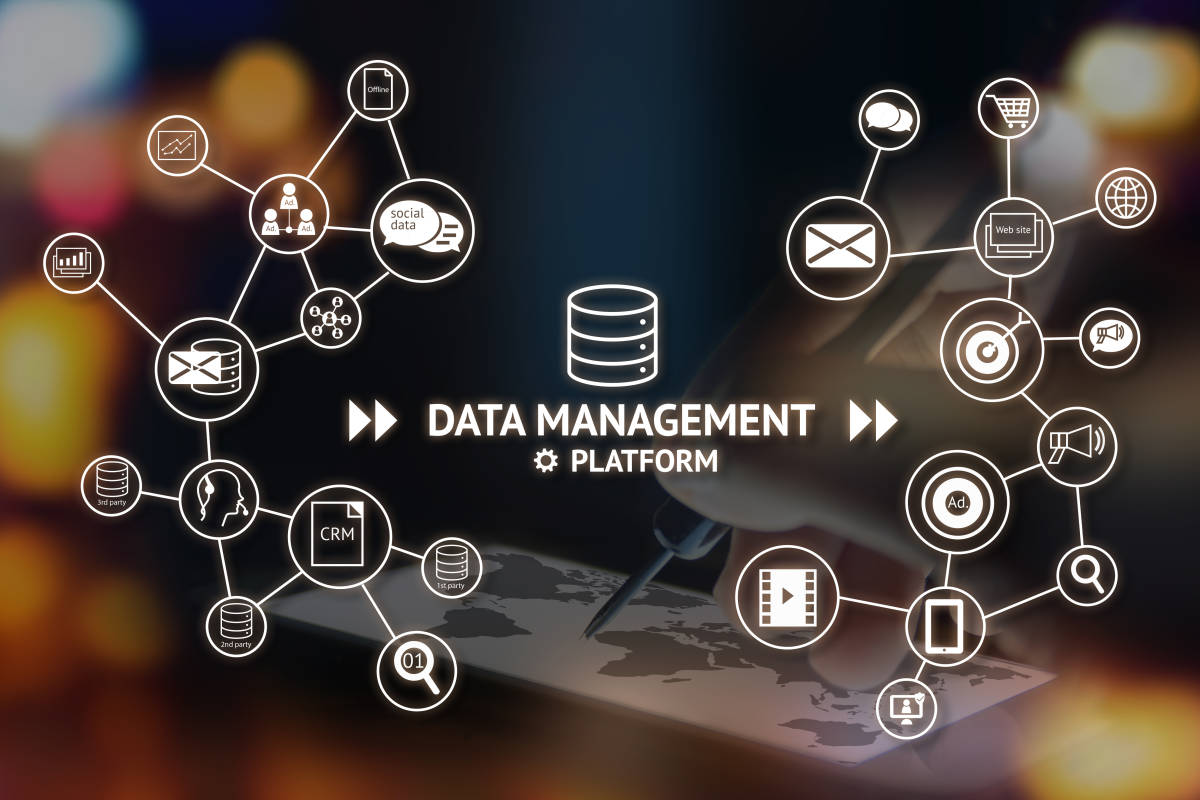 Architect scalable data management platforms
With domain experience that is second to none, we develop enterprise applications helping clients to drive business using digital platforms.
Get a quote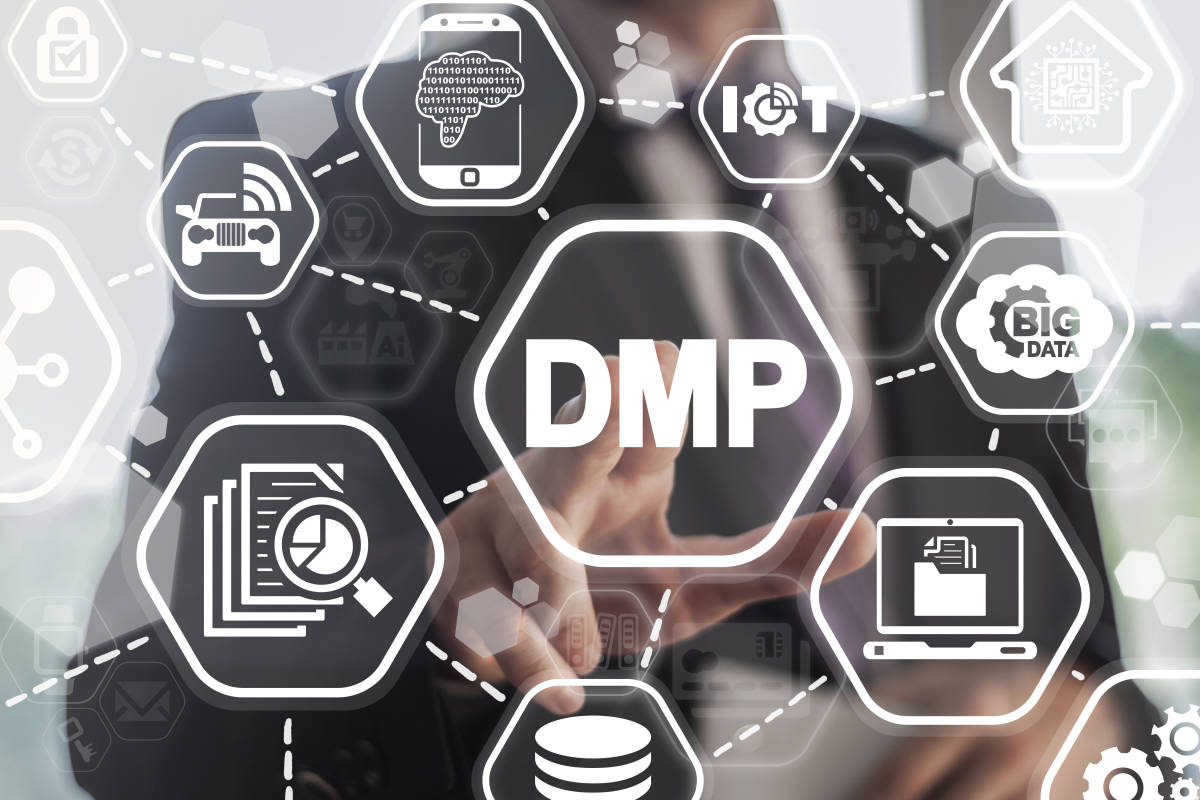 Implementing great insight generating ideas into analytical applications!!
We consider UX design a key success factor for applications. That's why all our products have amazing user experience.
Get a quote
Consumers are interacting with digital content in their everyday lives, be it interacting with a computer, phone, store display, TV or IOT device, they are generating an endless amount of data or patterns. Businesses need to capitalize on this data to personalize the consumer/customer. Data Management Platforms (DMP) help businesses systematically collect, store, cross-ref data to segment, identify new users and provide critical insights to digital advertising platforms. A self-hosted DMP is a better option for tackling the marketer's growing concern of ownership and security of data.
Rise of DMP in AdTech
Customers have been using Data Management Platforms (DMP) in Adtech for quite some time now. DMPs brings together data from varied sources, sorts/cleans it and provides enhanced insights into it. For the users, they're typically used to aid in segmenting audiences and display relevant ads using cookie IDs. When it comes to programmatic, DMPs pull in data from DSPs, Ad exchange and Ad networks to optimize the efficiency. Publishers also use the DMPs to get more information on their viewers to advance targeting and increase profitability in the long run. DMPs imparts a linear way to control the customer data, and gather valuable insights which are fuel to create more effective campaigns across all channels. A DMP helps marketers/agencies perform a number of key functions as:
Re-targeting: It's easy to implement customized offline/online re-targeting campaigns based on specific behaviors.
Prospecting: It can integrate with third-party data sources to acquire data even anonymous for achieving higher precision with campaigns.
Site Optimization: Use the data, first or third-party to determine customized content for different consumers.
Audience Intelligence: Compare the audience with other data sources to learn more about specific attributes to target more promising leads.
Better ROI: Use insights from centralized analytics to determine who performed better and where the focus should be directed.
Our DMP's offer the below:
Tag Management
This enables to monitor all of the tags that fire off, providing a control interface for secure data transfer, latency, and tag monitoring. It should also categorize and assign varying levels of rights to partners. It allows consolidating user data from multiple sources into one hierarchical data structure. Also, these features will enhance your users experience to monitor pixel latency with policing so vendors who are slowing down page loads can be turned off.
Campaign Analytics
With this critical user data in the DMP, an easy-to-use tool is needed to understand it. An advanced DMP should provide a one-stop dashboard where campaign performance for specific audiences across digital channels(display, video, search, and so forth) can be measured and compared. It's critical that this dashboard is easy to use for partners so campaign performance can be clearly seen and media spend optimized based on the findings.
Data Segmentation
We need to have the ability to achieve audience segmentation by utilizing the data assets. It should have a dashboard that allows to slice and compare data by taxonomy, segment, campaign or ROI. Advanced user segmentation features enable to create scores of highly-relevant segments within the DMP to reach audiences with the right message at different stages of the purchase pyramid. These audiences can be high level or detailed.
Audience Analytics
Apart from analyzing how campaigns are performing, an advanced DMP should show clear insights on user performance at a given time. It should measure how users interact with campaigns and which channels deliver the highest ROI. The DMP should generate reports associated with a specific audience from the available data sources so lead discovery, optimization, and expansion of the campaign to new segments can be initiated.
Media Integration
An advanced DMP allows sharing their audience segments with Ad networks, trading desks, portals, and DSPs to serve targeted Ads and reach audiences in real quick time. By using DMP, safely and securely data can be shared with these partners, highly targeted ads can be served to predefined target audiences across the world. The DMP should also enable to seamlessly and efficiently share user data with partners who make the buying decisions.
Audit/Governance
We need to evaluate the current state and provide recommendations to enhance the operation and address the main KPIs – Key performance indicators and Business Goals. The DMP is the center of the user segments within an organization. We should analyze, identify and implement the best governance and process model that aligns with the company/ team culture which is the key to a successful implementation.
Top reasons for having a self-hosted DMP
Data Control – Self-hosted DMP'S is about organizing data so that it can be put to effective use. They also ensure that Secure data is accessible 24/7 in both segmented and raw format.
Customization – An in-house DMP provides flexibility when it comes to customization with its ability to extend or modify based on the need.
Speed – Self-hosted DMP makes it possible to quickly determine how resources are allotted.
Data Compliance – In-house DMPs ensures that brands engage in safe and compliant data mining and usage.
Main features that should be there in your data management platform: Data Collection/Integration:  Every DMP should allow to easily collect your first-party audience data in one place. Make sure to import offline data from the CRM systems, massage, and format it can analyze in-store behaviors, past purchases, and target users online even anonymously. Data Segmentation: Here the data in the DMP is analysed to create actionable segments of the audience. Leverage ML techniques to expand the volume and reach of the audience segments. Once you have all your first-party audience data in one place in the DMP, it should allow you to quickly organize this data into categories. The organization of the data will depend on the business. Classifying the data into taxonomies like this is the first step toward building distinct user profiles. Data analysis: Analyze the real-time data collected, to understand the impact of the marketing initiatives. Use this data to continuously evolve your strategy and later analyze it to more clearly understand customer intent. By analyzing data about visitors past purchases, clicks, preferences, and tendency to respond to certain offers, you can begin to use these insights to create specific customer segments. Data Transfer: Once the data is collected, classified and analyzed in DMP, leverage that data by transferring it directly to the largest ad networks, exchanges, portals, DSPs, and trading desks to make accurate media buys targeting predefined segments. The DMP should work seamlessly with the largest players in the display, search, and social advertising ecosystems. Identity Management: Here the identity of existing consumers and prospects are managed. Leverage Device mapping graphs to associate devices and cookies with people and households. Data Activation: Here contextual offers are disseminated across all customer interactions. The audience is segmented across various advertising channels such as Video, Search, Display, Mobile App, Email and many more. Scalability: Today most companies face a data overload. From audience data, CRM data, campaign data, third-party audience data and beyond marketers/publishers have humongous data of data points at their disposal. A DMP must be able to scale to even millions of data points and analyze all of these real-time to deliver critical insights.
Our Case Studies
Few key things that happened around the Ad Tech & Media Tech world this week. Spotify finally testing Apple Watch streaming support with some users After almost two years since the debut of the Spotify Apple Watch app, the service is finally testing streaming support with what looks like a random selection of users. Spotify

Few key things that happened around the Ad Tech & Media Tech world this week. Roku Is Still a Leader in the Streaming-Device Wars. That Will Boost the Stock, One Analyst Says. Roku is still leading the connected television market over Amazon and Apple. Citing survey results from Deutsche Bank's Data Innovation Group of 1,048